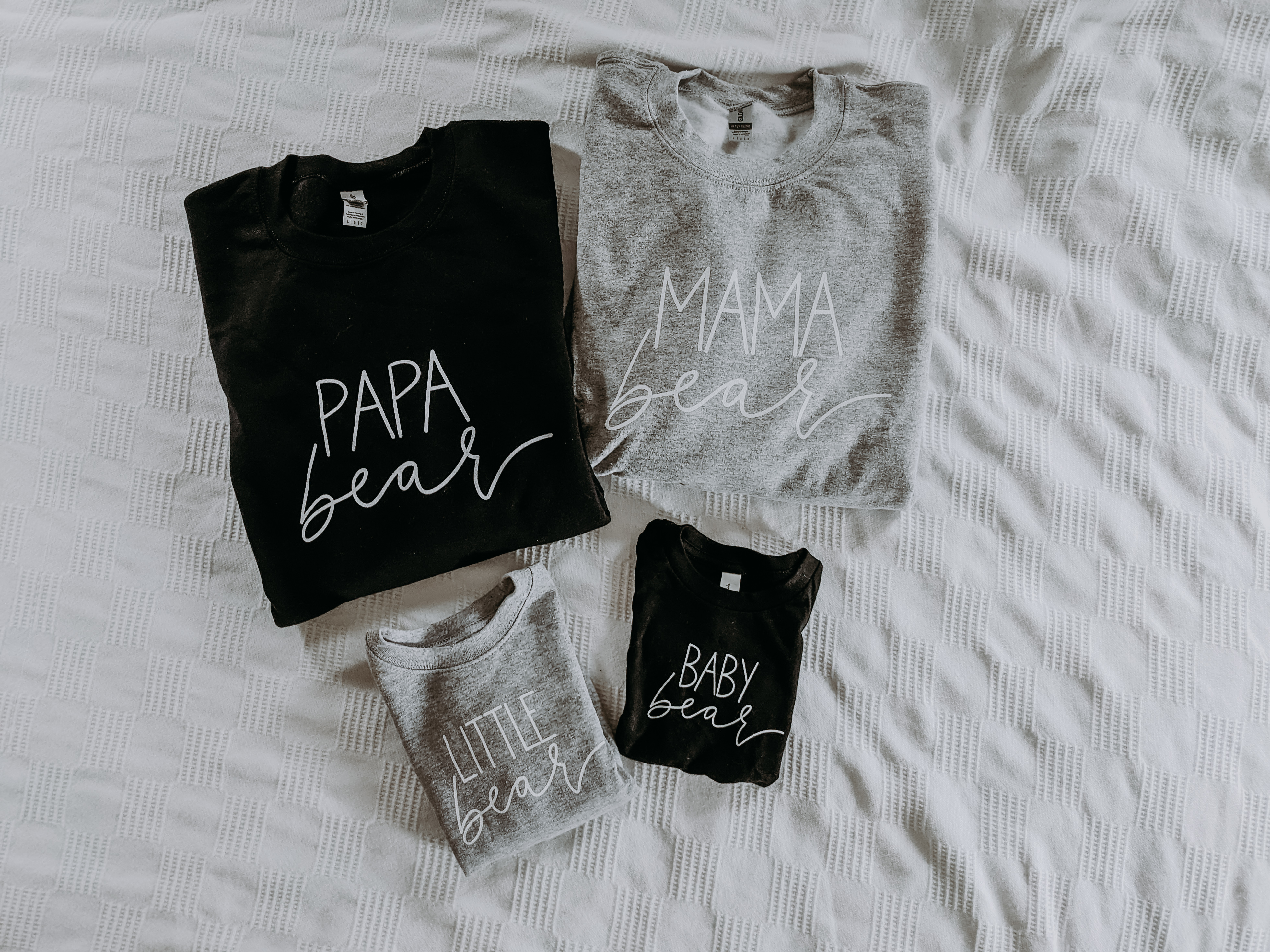 This cozy new collection was made to create some sweet matching moments for your family! You can mix and match however you'd like to fit your family and style! Choose between a vintage style heather gray and rich black to fit the personality of your family members. Then pull out the camera, because here's your chance to capture some fun photos! Christmas card anyone??
If you've been looking for a way to announce your new baby to the world, this collection is perfect for that! I'm not biased or anything ;)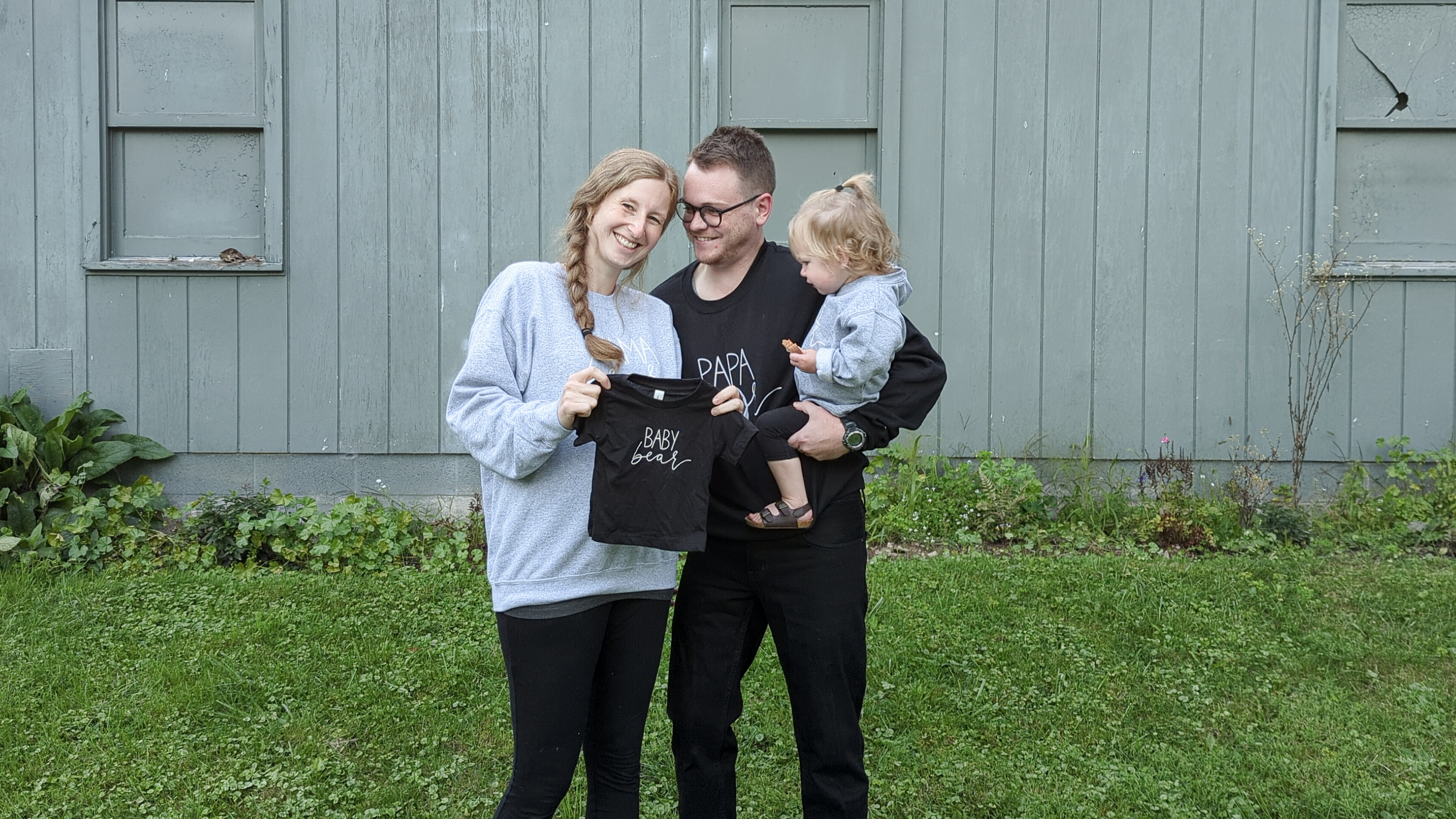 You can mix and match to create some special Christmas gifts. Combine the Papa Bear crew neck with a Baby or Little Bear shirt or onesie for the perfect gift for a new or expecting dad.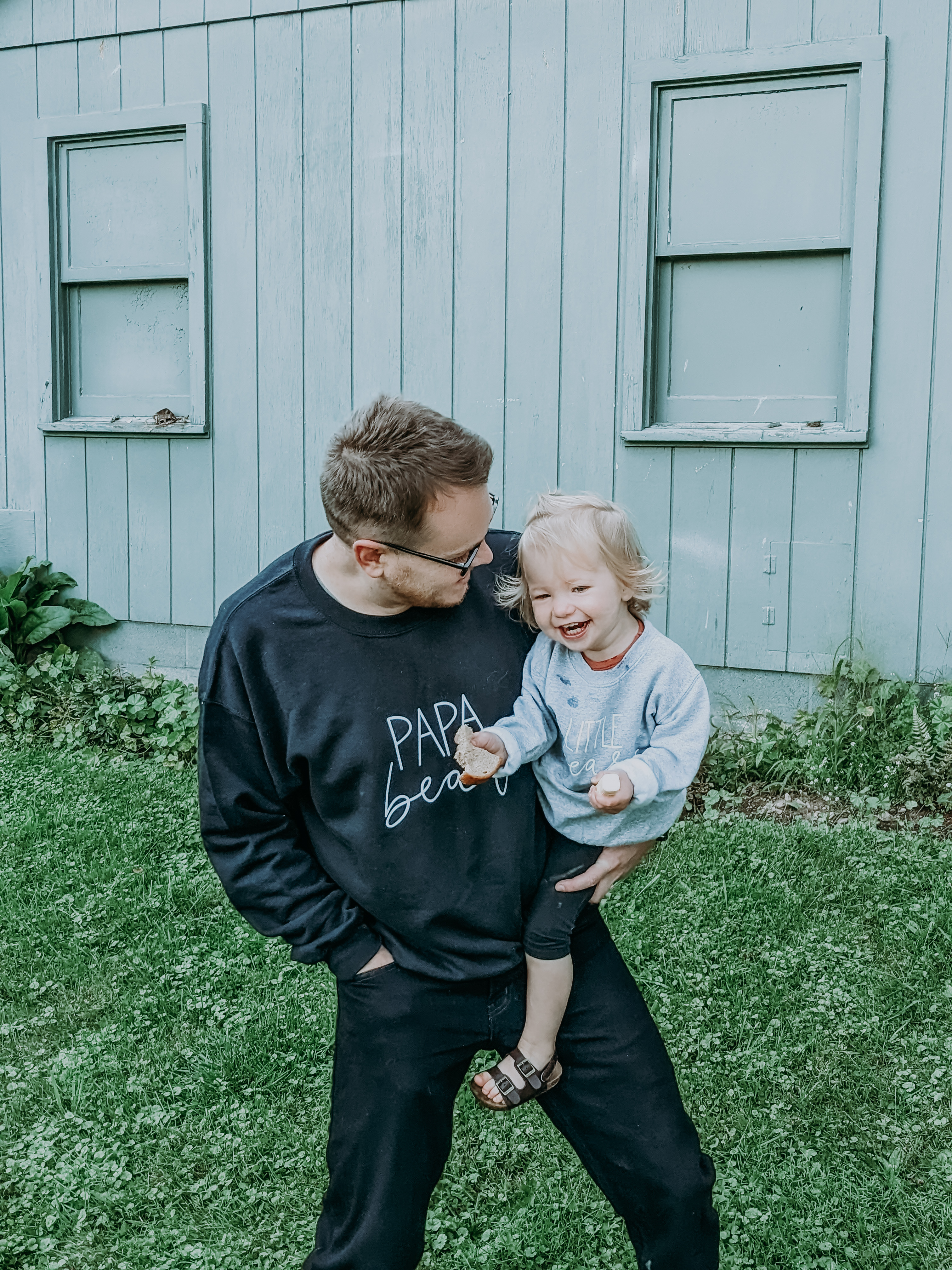 Or a Mama and Papa Bear duo for a baby shower gift! Trust me, mamas LOVE mama shirts, bonus when they can get their hubby to match ;)


Or maybe you just want a little something for your Little Bear. Choose from a tee, a cozy sweatshirt (the cutest thing on those tiny humans!) or a little mug for all the cozy days ahead! I personally cannot wait to see my littles matching when the little man joins the club in October. Yes, I am THAT mom, and I am 100% okay with that. :)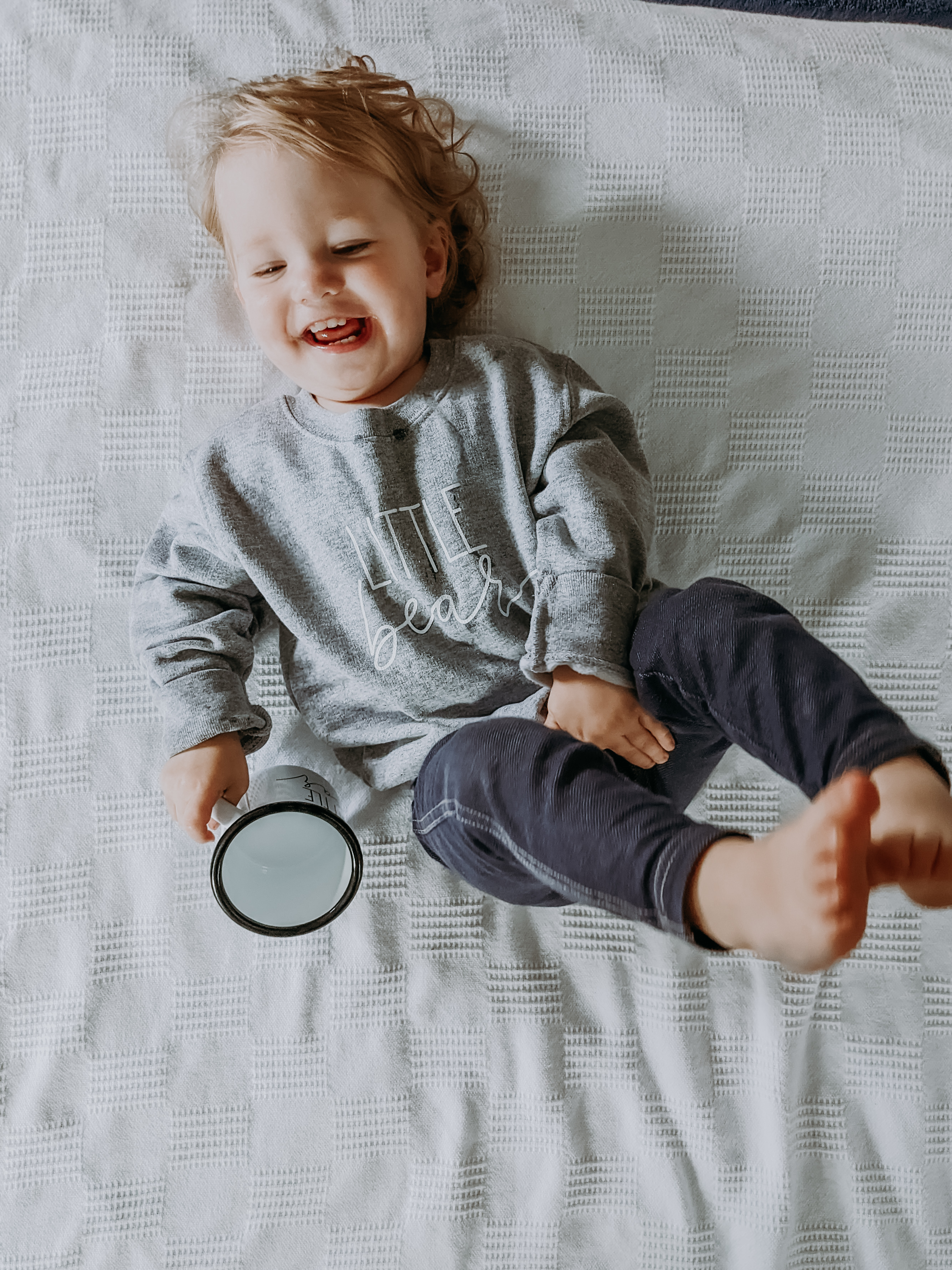 This collection will only be available from September 6th-9th as a pre-order! The shop will be closing up for good after that while we settle in to prepare to welcome our little man. So don't wait if you have your eye on something!! This is your ONLY chance!
Shop the whole collection here or use the links below to shop!